WHAT DO WE OFFER
AT JOUVENTE?
Wine tastings give you the chance to discover Château Jouvente's old and new vintages, as well as Olivier Bernadet's excellent Sauternes, Château Roumieu. We offer a complete array of the region's wines to Jouvente's visitors.
Apart from tours and traditional wine tastings, Château Jouvente organises artistic and cultural encounters in Paris and Illats.
The garden and veranda can be rented for either half or a full day. You can take advantage of this bright and peaceful setting for your picnics or seminars.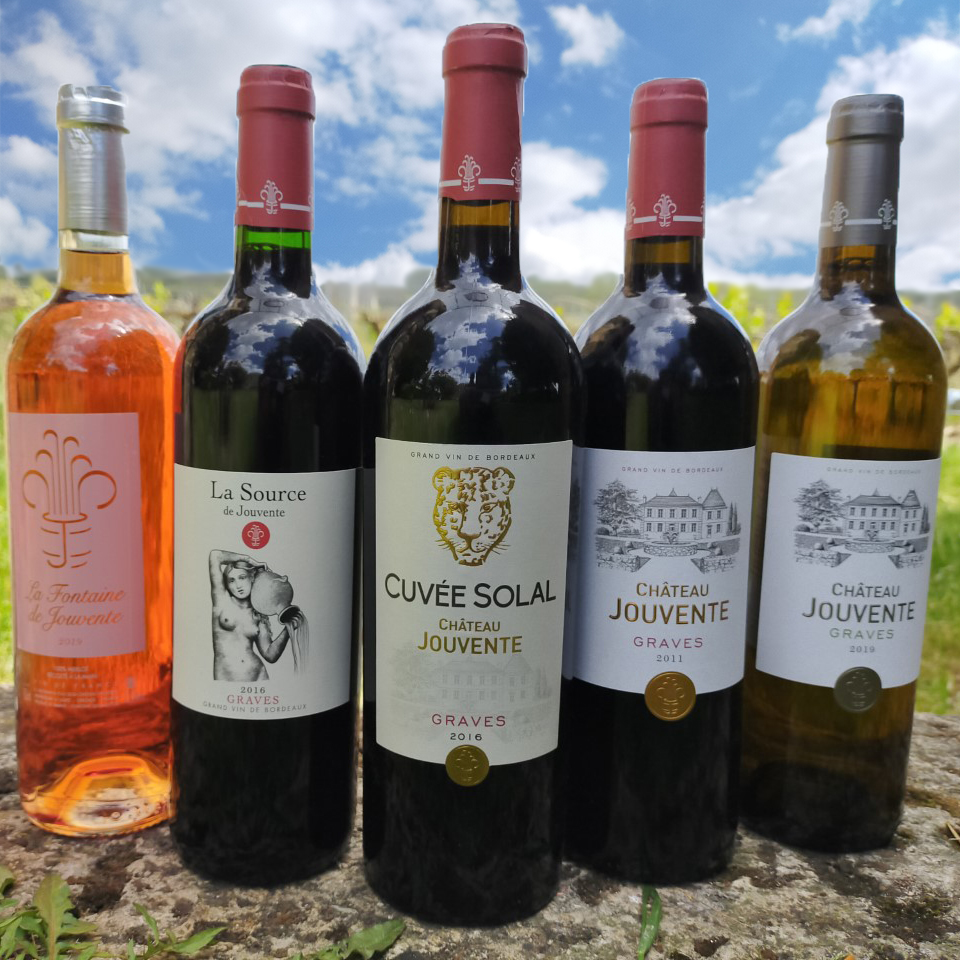 Free Tasting. A tasting of 3 of our wines. It is ideal for visitors with limited time and who wish mainly to discover the estate's wines. Duration: 30 mins.
The "Jouvente Transmission" tour: €10 (tax included)/person. This is a comprehensive tour that includes all of the living and working areas of the estate: the vineyard, heritage, fermenting room and wine cellar. Olivier, Benjamin or Emilie share and pass on their knowledge about the life of a vineyard, its history and the development of its wines. The tour is followed by a wine tasting with the privilege of discovering up to 6 old and recent vintages, 4 colours (red, dry white, sweet white and rosé), 2 AOC: AOC Graves red and white wines, AOC Sauternes along with rosé French Wine. Duration: +/- 1.5 hours.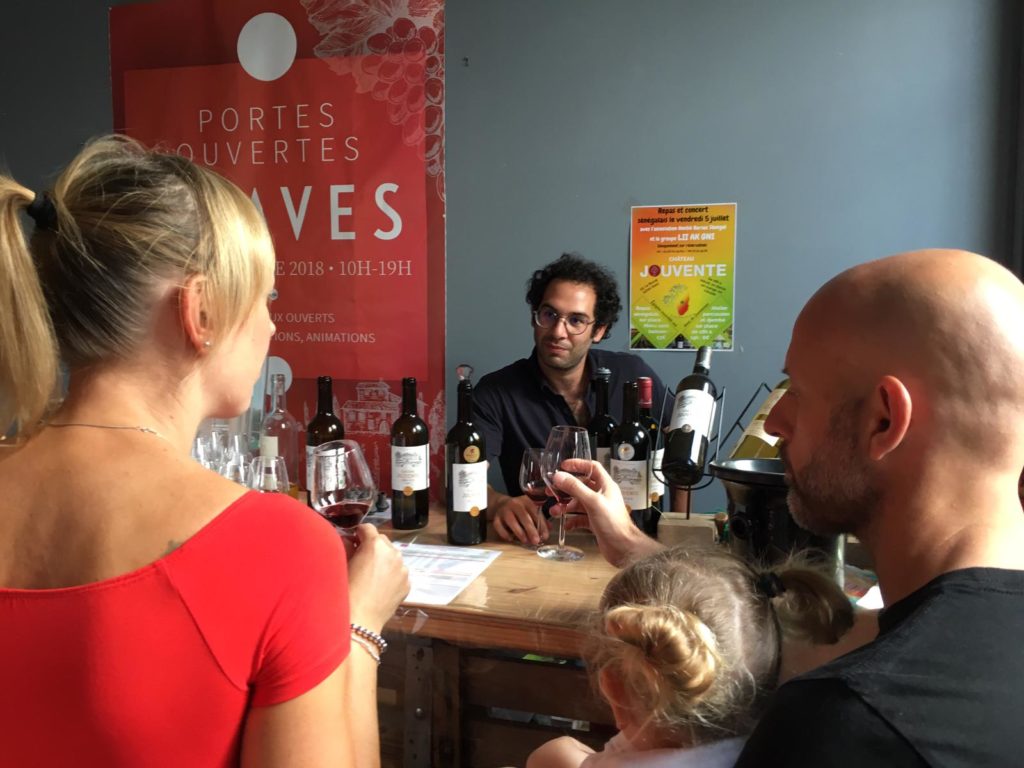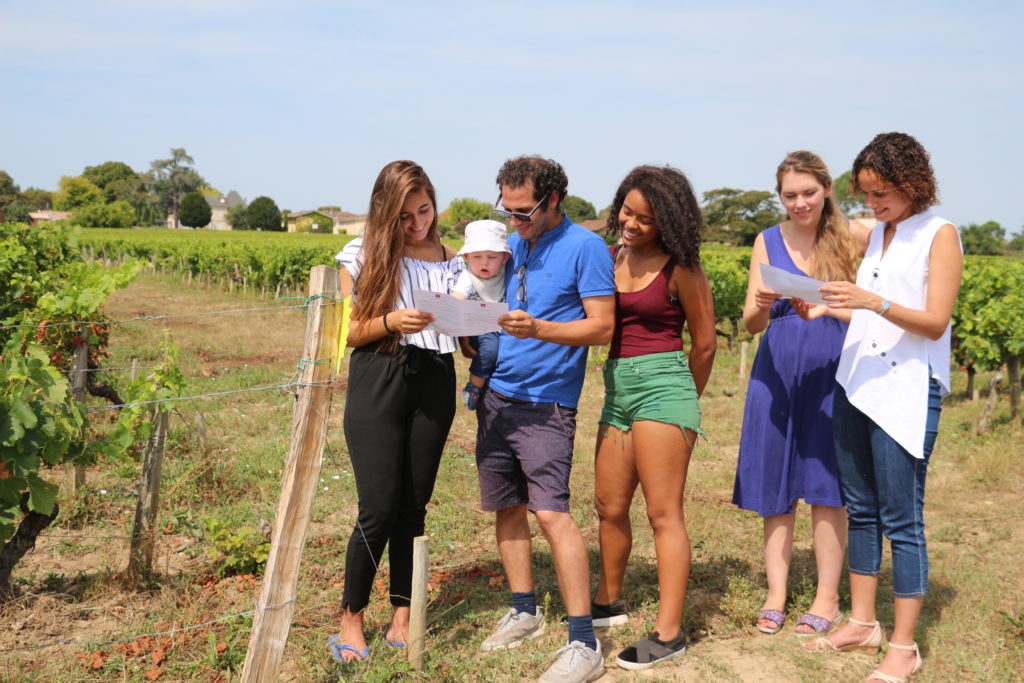 "The search for Jouveniles": €5 (tax included)/adult
Free of charge for children
The Easter weekend until the end of October is the time to go on Jouvenile's trail. This is a fun and family-oriented way to discover the vineyard, heritage, fermenting room and cellars. Equipped with a questionnaire and estate map, you can go in search of hidden clues all along the convivial and stimulating trail… and find the treasure chest filled with treats for its discoverers. The tour ends with a tasting of Château Jouvente's white and red wines and Château Roumieu's sweet white wine. Depending on the number of correct answers, you can benefit from a 8% discount on your wine purchases for the day!
The Wine Lovers' Quiz: €20 (tax included)/couple.
Couples can participate in a quiz on each other and on wine, mixing sensory workshops, general knowledge questions and information about each other. This quiz is designed for lovers of wine, of each other and of conviviality, and will awaken the senses.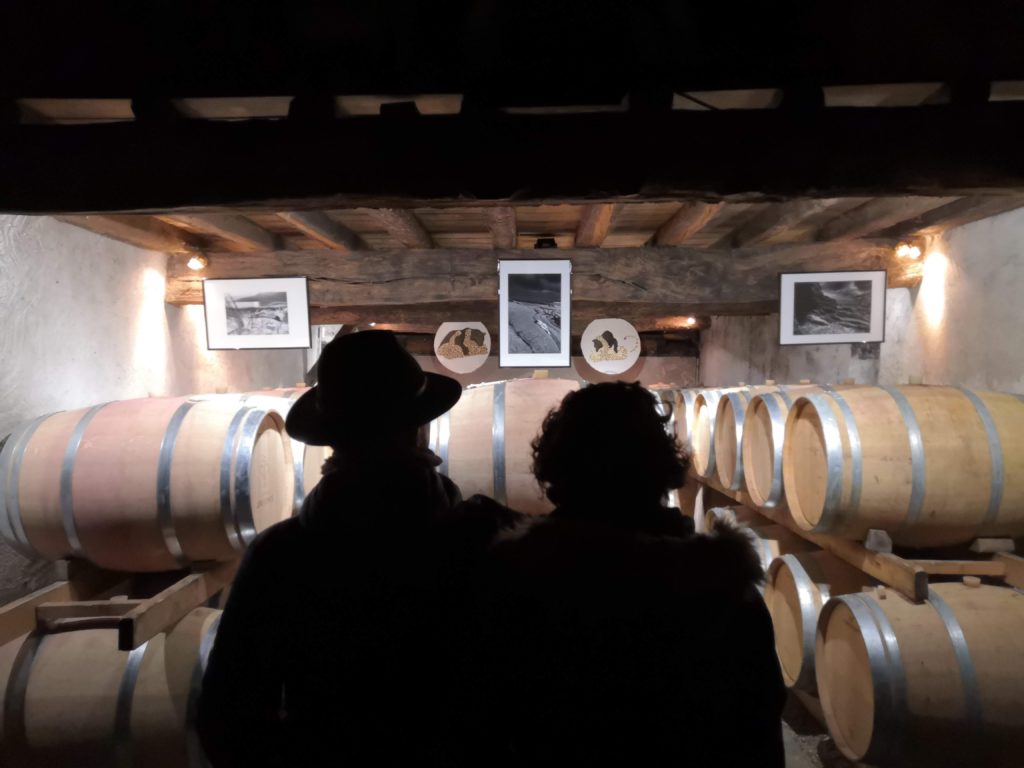 au domaine et à paris : des activités en commun
Dans ses deux ports d'attache, au domaine et à Paris, Château Jouvente relie le monde du vin à l'art et à la culture. Lieux de rencontres, nous proposons une programmation accessible, inédite et originale. Tous les arts et toutes les formes de culture y sont explorées : photographie, peinture, illustration, street-art, scènes musicales et slams, mode et spectacle équestre.